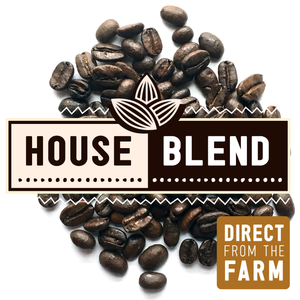 Each pack contains Direct-Trade House Blend coffee. A lively but smooth blend of  Nicaragua and South-East Asia Coffee, Direct from the Farm. 
Fresh Roasted, Farm-Direct coffee in the convenience of single-serve brewing!
A new generation of single cup coffees for brewers that accept the K-cup. Using the iFill machine we are able to pack fresh roasted coffee directly into the cup with no waiting period. We roast and immediately pack it. Most single cup fillers require a waiting period from roasting to packing (allow the coffee to de-gas). We roast and immediately pack it, no need for us to wait to de-gas.
So when we say Fresh Roasted, we actually mean it!! 
Available in a case of 12 or 60